HCESC Jump ARCHES Summer Interns: Zhuofan Jia
Twelve undergraduate interns are joining the 2022 Jump ARCHES Summer Internship Program, led by HCESC, the internship pairs students up with project teams led by UIUC faculty and OSF Healthcare/UICOMP researchers that have active Jump ARCHES awards. We've asked each intern to tell us a little about themselves. We'd like to introduce you to Zhoufan Jia!
Zhoufan is working with CS Assistant Professor Gang Wang on the Jump ARCHES project High Trust Patient Outreach. Patient outreach is critical to enable timely provider-patient communication to ensure the well-being of patients and improve the efficiency of healthcare workers. This project aims to survey, design, and prototype patient outreach communication channels that are both inclusive and secure. By "inclusive", it means this project will explore techniques that support patients of all levels of socioeconomic status including those who have limited access to high-end computers or smartphones. By "secure", it means the project will be addressing the pressing threats from various attacks (e.g., phishing) over online communication channels. In this internship program, Zhoufan will be working with a team of professors, graduate students, and OSF healthcare IT engineers to develop a secure communication system for patient outreach. The project will involve surveying existing techniques and implementing a proof-of-concept secure SMS system.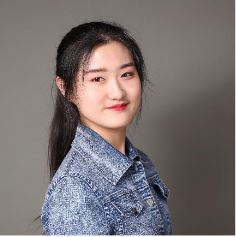 Where are you from?
I am an international student from Shenyang, China.
What is your major, and why are you interested in studying and working in your field of study?
I am a rising senior in a dual degree in Computer Science and Mathematics. I like solving problems using machines and technology, and I love the strict and rigorous logic behind math.
What are you wanting to gain from your experience?
I am willing to gain software development experience and hands-on research experience from the program. I always enjoy learning from other people, and I would like to work with professors to learn about the most recent technologies.
What kind of work would you like to do in the future?
I would like to get a job as a software development/research engineer in a technology company in the future.
What other plans do you have for the future?
I am planning to continue doing research in my senior year on AI/ML and further my study in graduate school.
Do you have any hobbies? Does this activity relate to your studies or influence what you want to do with your future?
I like skating, skiing, and longboarding. They do not strongly influence my career, but I wish to meet people who share similar hobbies with me.