Our core value at the Health Care Engineering Systems Center is interdisciplinary collaboration, embedded in every facet of our activities from Jump ARCHES to the Health Data Analytics Initiative. We work with campus-wide, domestic, and international entities to discover new answers to some of the most pressing health care issues. We pride ourselves in working with the health care industry to achieve better performance through data science, simulation, education, and smart health technologies. Below are some ways we can work with you.
Citizen Inventors
Do you have a great idea or a problem you want solved? We can help by converting your idea into a product. Intellectual property will be protected and seed funds may be available.
Institutions
Do you need specific simulators or curriculum for your unique educational needs? We can help by creating a simulator or lesson plan just for you. Intellectual property will be shared, and there is potential to partner with us for submission of grant proposals.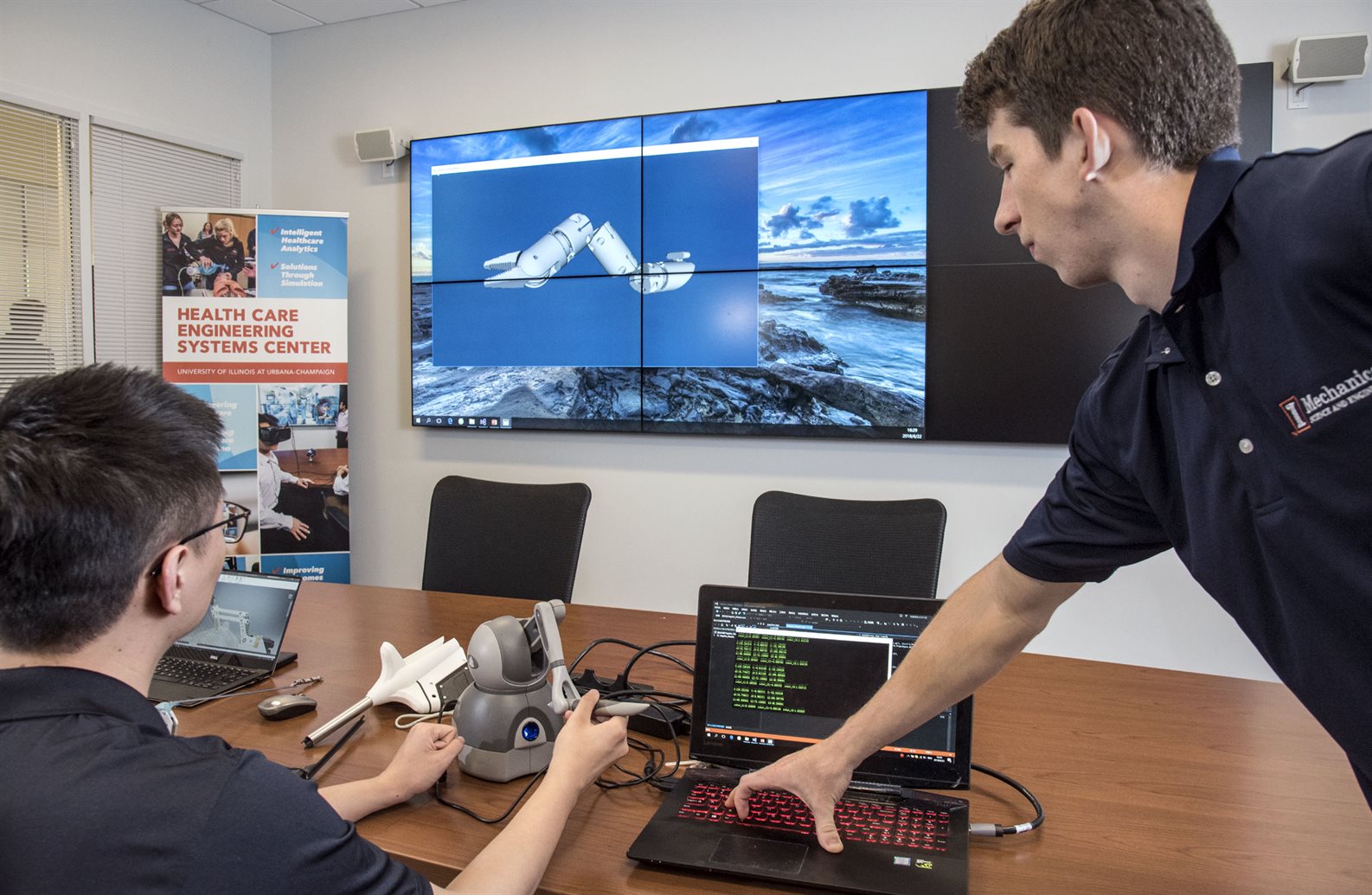 Industry
Are you looking to give your technology an edge through artificial intelligence or virtual, mixed, or augmented reality? We can work with you to introduce or validate new or existing technology. We can:
Improve efficiency through health data analytics
Test, validate, and improve devices in the Jump Simulation Center
Provide training and certification for the health care industry
Develop virtual and augmented reality-based training modules
Create and prototype physical or virtual simulators to meet specific needs
On-Campus Partners
College of Applied Health Sciences
College of Liberal Arts & Sciences
Carle Illinois College of Medicine
College of Veterinary Medicine
Beckman Institute
Coordinated Science Laboratory
Cancer Center at Illinois
Interdisciplinary Health Sciences Institute
Domestic Partners
Northwestern University
University of Chicago
University of Illinois College of Medicine at Peoria
Kansas City University
University of Buffalo
Mayo Clinic
OSF HealthCare
Carle Foundation Hospital
International Partners
M.P. Birla Hospital and Priyamvada Birla Cancer Research Institute Group (Satna, Madhya Pradesh, India)
The Robotics and Intelligent Machines Center of the Chinese Academy of Sciences (Chongqing, China)
National University of Singapore and University Health System (Singapore)