Your future is waiting.
There are varied paths toward a career in medical simulation. Shandra, Kathy, and Lydia of Jump Simulation Center and the Health Care Engineering Systems Center share their educational backgrounds, career paths, and what ignited their passion for simulation.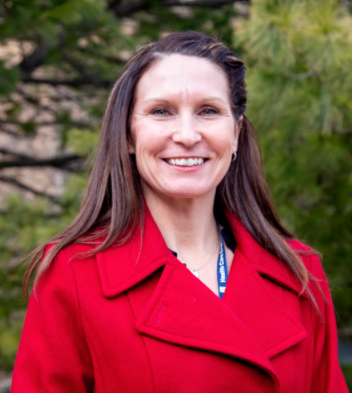 Shandra Jamison, MA, RRT | Manager, Jump Simulation Center
"Being able to help medical students feel comfortable and confident with medical training is truly fulfilling."
My Associate's in Applied Science was in Respiratory Care. As a respiratory therapist, you work in high-stress, fast-paced environments with patient populations that change daily, ranging from neonatal, to pediatric, to adult, and to geriatric. You may give routine care one day and attend a high-risk delivery the next. Being able to think critically on-the-fly and have the ability to deliver excellent care with compassion and clear communication is so important. Each department of the hospital in which I worked would have quarterly competency skills days. This is where you'd review and practice skills that are low-volume, yet high acuity to ensure you maintain your competency at the skill or procedure. In addition to being able to set up and run the equipment, being able to explain the procedure to the patient or family members meant you needed to practice communication with compassion and in simple terms so they could understand the plan of care.
Working with new staff, patients, and family members was something I truly enjoyed. To see staff grow and become experts, to have great patient outcomes, and to have families be able to take their loved ones home grew my passion for the job even more. When the opportunity arose to work in healthcare simulation, I took it immediately. To be able to bring my years of bedside experience to new physicians and help them understand that not only is it important to know the disease process and how to treat it, but to see the patient as more than just a patient - as family, is so special. Treat them as you would want your family to be treated. When you work with other staff, nurses, respiratory therapists, and healthcare technicians, they're a partner. They are at the bedside 24/7 and are an asset in developing the plan of care. Being able to help medical students feel comfortable and confident with medical training and communication is truly fulfilling.
Kathy Nugent, MSN, MPH, RN, Simulation Operations Technician, Jump Simulation Center
"I wanted to be involved in a helping profession."
What led me to my work as a simulation specialist was my work as a nurse. Although, initially, I earned a degree in chemistry and worked as a chemist for a few years. I eventually decided that I wanted to be involved in a helping profession, and nursing interested me the most. I worked for about 10 years as an RN, mostly taking care of infants and children. Then I decided to get Masters' degrees in Nursing and Public Health, which lead me to positions as a public health educator and public health nurse. I really enjoyed the educational aspects of these jobs, educating the public on various health issues. So I decided to then pursue a career in academia. I first worked as a part-time college instructor but was asked by the Nursing Lab Manager if I would be interested in working part-time in the nursing lab. This included a little simulation with the nursing students. I decided I really enjoyed helping the students to learn and helping the instructors behind the scenes helping set up their simulation scenarios. So, here I am at the University of Illinois Jump Simulation Center, after a couple of other simulation technician positions. I still really enjoy doing behind the scenes work in a simulation center and watching the students learn!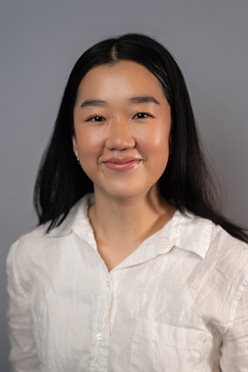 Lydia Lee, ME, Simulation Engineer, Health Care Engineering Systems Center
"I learned the power of simulation in the healthcare space."
I was initially a biology major in college, hoping to go into the healthcare field. However, I soon realized that the future of medicine was rapidly changing with the adoption of new and advanced technologies. This realization led me to pursue my Masters of Engineering in Bioengineering, where I was introduced to the field of simulation and the intersection of healthcare and technology.
Thus, when the opportunity to work in the simulation space opened up for the summer at HCESC, I was excited to be a part of something innovative. It was here that I was involved in simulation with virtual reality, and where I learned the power of simulation in the healthcare space.